This post may be sponsored or contain affiliate links, which means we may receive a small commission, at no cost to you, if you make a purchase through a link.

The information, including but not limited to, text, graphics, images and other material contained on this website are for informational purposes only. No material on this site is intended to guarantee results or success in your business. Read the full disclosure.
Will internet marketing work for your business is an extremely difficult question to answer because there are so many variables and complex factors involved in anyone's business.  No two businesses are alike, even if similar.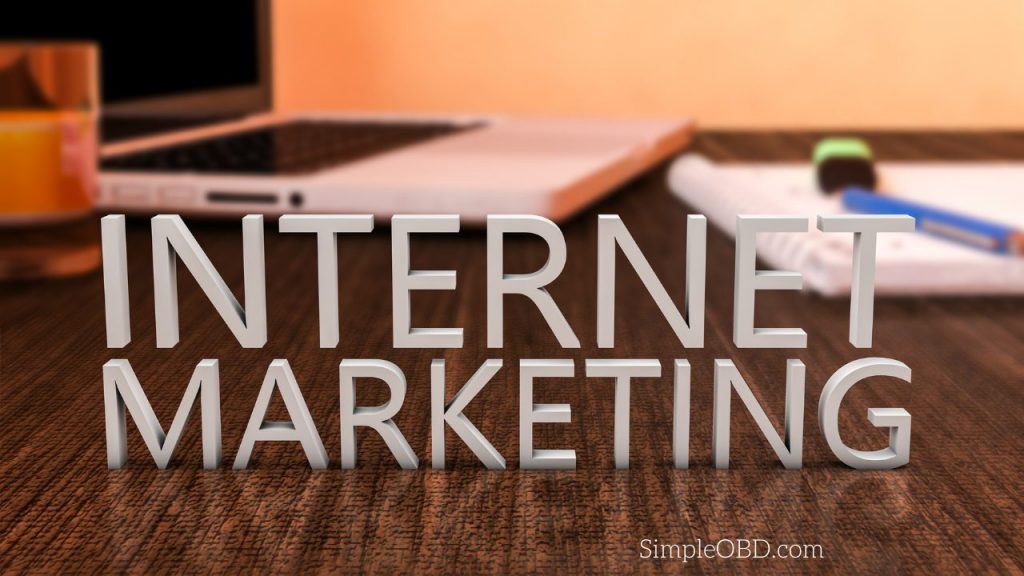 For example, there may be specific strategies you use in your Internet marketing campaigns as well as a variety ways you might execute these strategies. These two things alone can determine whether or not Internet marketing will work for your business.
Additionally, you have to factor in the likelihood of your particular target audience using the Internet and responding to your specific marketing efforts. This article will outline the potential you might have in an Internet marketing campaign and hopefully answer the question: "Will Internet Marketing Work For Your Business?"
Internet Marketing & Your Target Audience: 
Before you decide to embark on an Internet marketing campaign for your specific business, you must consider your target audience. Not everyone on the the internet is looking for the product and/or service you provide.  
Internet use is global but there is no guarantee that the members of your target audience use the Internet to research or purchase the products or services you sell.  This is a significant factor in your success online because why invest a great deal of time, effort and money into Internet marketing when your target audience is not likely to respond to these efforts because they aren't even online. 
Internet Marketing & Market Research
Conducting some market research before launching a marketing campaign can do a great deal to help you determine whether or not you should invest in an Internet marketing campaign for your business. This step is crucial because it will give you an idea of whether or not you should even begin marketing your business on the Internet.
Market research will help you to discover who your ideal customers are, where they hang out online or in-person and how and why they make purchasing decisions. Armed with this information, you can get in front of your ideal audience in the right place at the right time, thus grabbing their attention and motivating buying behavior. (source)
You can do much of this research yourself. It may be time consuming, but it can be done.  You can also consider hiring a firm specializing in market research because they can conduct this research quickly and efficiently and will likely gain a great deal of valuable information as a result of their research efforts.
If they determine your business can benefit from an Internet marketing campaign, it is time to start thinking about how you want to advertise your business online.
Internet Marketing Strategies
When it comes to marketing your business online, seeking the help of professionals can be an extremely worthwhile investment when it comes to deciding what marketing strategies to use. If you do not have a lot of experience in the industry of Internet marketing, hiring a firm with a great deal of experience can be very helpful. You can do this yourself, but a marketing agency can consult with you to determine which marketing strategies will be most effective, designing advertisements for your campaign, helping you to orchestrate your Internet marketing campaign and evaluating the results of marketing efforts to determine which strategies are working and which are not.  
You may be asking yourself what's so complicated about marketing online?  One answer that comes to my mind right away, is demographics of your target market and where they hang out. For example,  If you are marketing to millennial generation, then posting on Facebook as a marketing strategy likely won't work.  Do you know where this demographic spends most of their time? 
Internet Marketing: The Sky Is The Limit
The potential for business success with an effective Internet marketing campaign is virtually limitless. The success you enjoy is only limited by your ability to promote your products and services and execute effective marketing strategies. Some of the marketing strategies you might want to use may include optimizing your website for relevant search terms, placing links to your website strategically on the Internet, writing and publishing e-newsletters and utilizing affiliates to promote your website. There are so many ways to get in front or you specific audience. 
Search engine optimization (SEO) is one important aspect of an Internet marketing campaign. SEO is so important because it dictates the ranking of your website on popular search engines. Internet users are highly valued by Search Engines and ranking results are important because when was the last time you went to page 2 or 3 in Google to find what you were looking for?  
Users are not likely to seek out websites which do not rank well with search engines.  High ranking websites can enjoy a great deal of increased website traffic as a result of ranking well with search engines.   Although Search Engine is important, don't let anyone tell you your business wont succeed without spending $1000's of dollars on SEO. This is NOT true.  The key is to provide quality content that is applicable to your audience. 
Inbound links to your website are also important in Internet marketing. Inbound links are links on other websites which direct users to your website. Many search engines factor inbound links into their ranking algorithms which means inbound links can result in higher search engines rankings. Also, these links can be used directly by website users to access your website. This means you can gain traffic directly from these links. Did you know that social media platforms you use can count as inbound links if you are sending people back to your business hub: your website. 
Affiliate Marketing: 
Another successful Internet marketing campaign is utilized affiliate marketing. Affiliates are essentially website owners who place a banner ad on their website to direct traffic to your website. Typically, affiliates are only compensated when the advertisement on their website produces gets the users to click through the advertisement, resulting in a sale or resulting in another action such as filling out a survey or registering with your website. Affiliate marketing can not only be highly effective but it is also cost effective because you only pay the affiliates when they produce results.
Something as simple as mentioning an Amazon product can be a very effective way to use affiliate marketing in your internet marketing strategies. 
In concluding, your business can benefit in many ways with an internet marketing campaign targeted specifically at the people who want what you offer.  When you know where to find them, how to reach them, and how to engage with them providing value, Internet marketing will work for your business. 
The following is a book you might consider if you want to tackle this strategy yourself
Effectively select, align and manage digital channels and operations using this second edition of the bestselling guide, Digital Marketing Strategy. This accessible, step-by-step framework enables the planning, integration and measurement of each digital platform and technique, all tailored to achieve overarching business objectives.

Ranging from social media, SEO, content marketing and user experience, to customer loyalty, automation and personalization, this edition features cutting edge updates on marketing automation, messaging and email, online and offline integration, the power of technologies such as AI, plus new data protection and privacy strategies. 

Accompanied by downloadable templates and resources, Digital Marketing Strategy is an ideal road map for any marketer to streamline a digital marketing strategy for measurable, optimized results. Online resources include practical implementation guides spanning SEO, paid-search, email, lead-generation and more, as well as group activities, which will be regularly updated to equip readers as digital marketing continues to evolve.
If you aren't sure where to start, or how to begin, Contact Us. We'd be happy to offer a free consultation to help you get clarity before you end up spending $1000's for nothing. 
To Your Success,